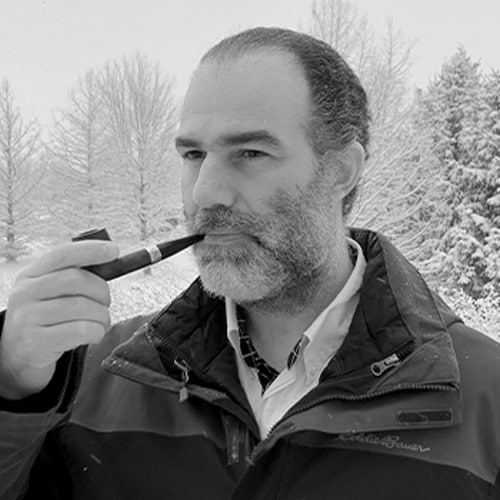 Over the past decades, Mr. Williamson has personally led over $260 million in acquisitions. Mr. Williamson is the CEO of Founders Trust. He is part of a team whose senior members have co-led over $4.0 Billion in acquisitions, have a combined 80 years of CEO, Chairman, and C-level experience, are recognized and respected leaders in their fields, and are industry veterans and executives across a variety of relevant sectors.
Founders Trust's purpose is to provide owners with a successful exit for their company, an exit that will maintain the culture of the organization. Founders Trust works with owners who want to continue working in their company, as well as owners who want to retire.
This is a significant solution and paradigm change, in a broken industry where 95% of companies listed for sale with intermediaries, never sell. The solution to the current broken model is the Founders Trust model.
In life, founders are part of the less than 1% of entrepreneurs who succeed and build a company with over $5 million in revenue. Usually they build companies from nothing, bootstrap the company, are highly focused and successful, and achieve success through tremendous sacrifice and focus. These extraordinary individuals then meet with the terrible final bottleneck, where most fail, at the end of their career. Or when they are ready to exit, but want to stay on leading the Company. We believe that they should also be succeeding in their transition, their exit, and their succession or their new desired role, and really celebrating.
With Founders Trust and our completely new paradigm, founders are able to succeed in their succession.
Mr. Williamson is an experienced veteran investment banker, private equity, and capital markets expert, and was an integral member of teams in charge of hundreds of millions in investments for insurance companies, institutional investors, and private family offices. He also led his banking team in the sourcing and completion of IPOs on major international markets.
Mr. Williamson holds a Masters Degree in Mathematics of Finance from Columbia University, New York, where he was awarded two scholarships, and a B.A. in Urban & Regional Development.
Mr. Williamson is a frequent speaker and moderator at private equity and family office conferences.
Mr. Williamson's day starts early in the morning, with a review of strategy and long term objectives before he hits the gym.
He is married to the love of his life and together they have three children. They live in a rustic-styled home overlooking a lake and nature. The Matriarch created it to be a rustic and gentle home, defined by large southern windows which make every day bright; a home which makes every day feel like it is a vacation, on which they enjoy their work as a gift, and it underscores the importance of the "Joy of Work" as one of the greatest gifts of life.
They home school their children. Their home has no televisions whatsoever. They buy grass fed meat and beyond organic food in bulk from local farms.
A hearth and fireplace and conversations have replaced the screen. You will not see them at restaurants, bars, parties or events. Their hobbies include thinking and working on strategy, teaching their children critical thinking, business, and the metadata of history, visiting their various wilderness lake properties which are a lot of trouble to get there, or archery or shooting practice at one of their properties, and just most evenings in front of a fire in the fireplace all together, reading ancient classics like the Odyssey, and discussing their work and involving their children in discussions about family office and work purpose, goals, and structure.
Mr. Williamson is the author of a forthcoming book on successful exits in family business, and the important transition from family business to Family Office.