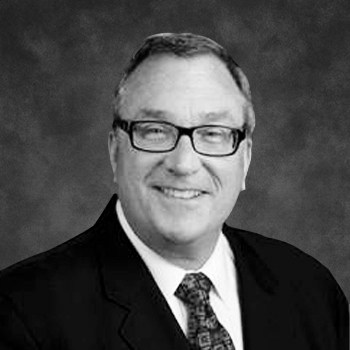 Dr. Tedeschi has served as a board member with five companies and organizations for at least 17 years, and has also served on C-level positions for more than 20 years. He has also participated in more than 10 acquisitions and the divestitures of 4 hospitals in the healthcare industry. Dr. Tedeschi has over 30 years of operational and clinical healthcare experience, last serving as CEO of Tenet Healthcare's Detroit Market. Dr. Tedeschi's background includes starting a clinical practice in a rural community, serving as interim co-CEO and hospital president for a large suburban integrated-delivery system, serving as interim COO of Chicago's Cook County Health & Hospitals System, and leading organizational performance improvement as the COO and CMO of two urban, safety-net hospitals. While at Tenet Healthcare, in addition to his leadership role at Detroit Medical Center, he also was CEO and chief medical officer of its Chicago Market where he led Louis A. Weiss Memorial Hospital.
Prior to Tenet Healthcare, Dr. Tedeschi was a founding partner and executive vice president of The Sibery Group, a healthcare consulting firm that concentrated on improving all aspects of hospital and physician group operational performance. It was there that he served as interim COO of Cook County Health & Hospitals System and in leadership positions at Norwegian American Hospital and Roseland Community Hospital.
From 1993-2004, Dr. Tedeschi served in several roles at Central DuPage Hospital/ Health, including as a practicing physician, leading the organization's physician group, and finally as both president and interim co-CEO. CDH was a 386-bed full-service hospital with 4,500 employees, 700 physicians and an operating budget of $450 million.
Board-certified in family medicine, Dr. Tedeschi holds a medical degree from the University of Illinois College of Medicine and master's degrees in business administration from Northwestern University and public health from the Medical College of Wisconsin in Milwaukee. Dr. Tedeschi has been recognized with such awards as Modern Healthcare's 50 Most Influential Clinical Executives (2018-2019), the 2016 American College of Healthcare Executives Chicago Metro Leadership Award, and Detroit Community Health Connection Thomas Van Coverden Leadership Award, 2019.